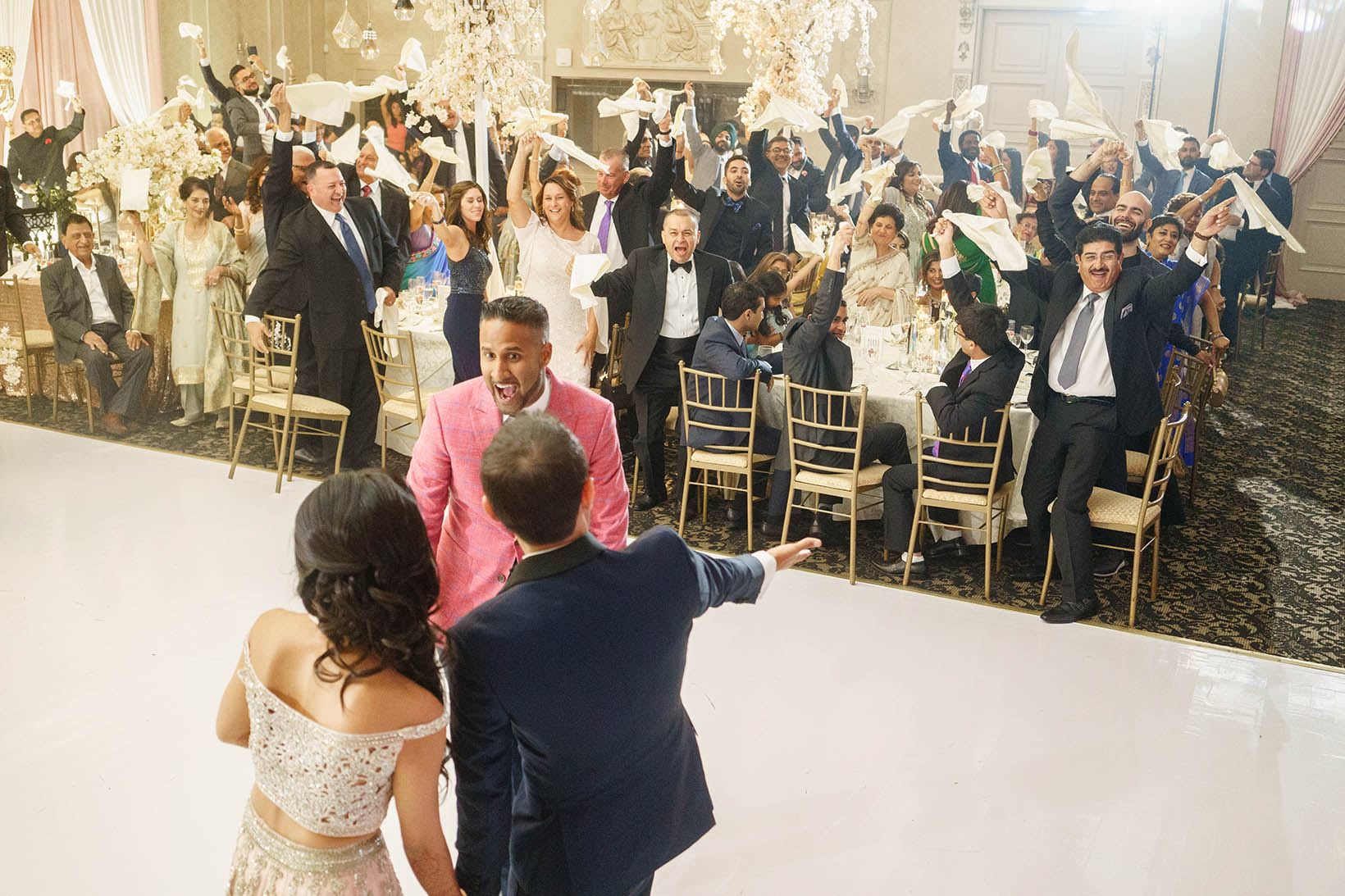 Providing clients around the world with the highest quality of Professional Wedding MCs.
Wedding Emcee Testimonials
Budhwar Diaries
2022-10-25
I am so happy and honoured to have Durgy MC our reception. MC is almost an understatement considering Durgy does so much more than that- the magic tricks, the engagement and keeping everyone entertained. I was a little worried as both families are a little more reserved, but Durgy got everyone up on their feet and we received so many compliments on his ability to captivate all of our guests and had everyone laughing and smiling all night! Durgy- thank you so much for being such a huge part of our reception and making it so memorable!
Maria Orbegoso
2022-10-25
We are so very happy with our decision to hire a professional Mc for our wedding. Durgy's charisma and energy made our wedding memorial. All of our guests commented on how enthusiastic the evening was, thank you for a job well done. We would happily recommend MC Durgy to anyone looking to make their wedding one to remember! Thanks again Durgy!
Working with MC Jasmine for our wedding reception was an absolute pleasure. She was very attentive to the vibe we wanted to achieve at our wedding and ensured that we received that. She ensured our wedding program ran smoothly and was very proactive to ensure everything was planned ahead in advance. Above all, she is very friendly and a joy to work with.
We couldn't have had a more positive experience with Jasmine. From the first meeting, Jasmine has been nothing less than a professional. She was always available to answer our calls and equipt with the experience to assist us with anything and everything we needed leading up to the big day. We opted not to hire a wedding planner, and Jasmine was a total rockstar. She was able to help us iron out our itinerary and made suggestions, which would have been a huge miss had we not taken her advice. Jasmine did an amazing job hyping up our friends and family keeping the energy high the entire night! Jasmine really made our wedding celebration a night to remember. If you're looking for a fresh, reliable, and exciting MC let me put your mind at ease. Look no further than Jasmine to facilitate your celebration! Thanks again Jasmine!
My wife and I got married a month ago and used this company to hire our MC. The company itself was amazing to work with and our MC DK for the celebration was phenomenal. With over 400+ people in attendance DK kept the guest entertained and laughing during the whole ceremony. DK was extremely professional and a huge addition to our ceremony. Thank you for making our wedding a day we will never forgot. If I could give more than 5 stars I would!
Jasmine was very organized and easy to work with. She was energetic and had the crowd roaring. We're so happy she was part of our big day.
Jasmine was amazing and all my guests loved her! She made sure there was never a dull moment!
DO NOT HESITATE TO BOOK DURGY FOR YOUR EVENT!! YOU NEED HIM!!! I was a little apprehensive about needing a magician/MC for our wedding but my husband convinced me otherwise and I am SOOOO happy he did. Durgy really knows how to bring the energy out of ANY crowd and all of our guests had so much fun at our wedding. Everyone loved the up-close magic tricks during cocktail hour and the games/entertainment Durgy hosted during our reception dinner made the night so memorable. Thank you so much Durgy for doing what you do!!
Jasmine was the MC for my wedding reception and my wife and I cannot say enough good things about her. We met her for the first time at the reception and right of the bat, we could tell she was very personable and professional. Jasmine was very easy to talk to and worked really well with us along with our event planner and DJ. She respected our time constraints and made sure that the night proceeded smoothly as planned. Most importantly, she brought an incredible amount of energy and charisma that was absolutely infectious. She was able to energize a group of almost 300 people and made it look easy in the process. It was a huge pleasure working with her and we would recommend her to anyone looking for an MC without hesitation. Thank you, Jasmine for making our night so much fun and memorable!